Thinking of 2020 what springs to mind? New Year resolutions, saving money, household revamp or your next cottage holiday for two.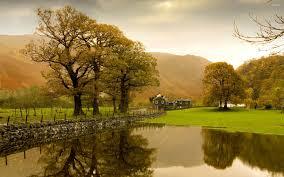 With the return to work your next holiday can seem a distant dream, but you will be surprised how quickly the time comes round. As for New Year resolutions and saving money, here at Cottages For Couples we can help you with both of these at the same time.
A very popular resolution is to get fit and perhaps lose some of the Christmas excess (did those trousers really shrink while hanging up in the wardrobe)?
At Cottages For Couples we have a large selection of cottages in areas of outstanding natural beauty, so you will feel inspired to don those walking boots and set forth to explore new areas of this wonderful country.
So you could visit the Lake District. With its magnificent scenery its possibly one of the most beautiful regions of England. Take your time to explore this area with picturesque lakes, high moorlands and pretty villages. Many of our cottages are pet friendly so your four legged friend can join in the fun too.
Fall under the spell of the beauty and enthralling history of the Scottish Borders. Walk the sweeping valleys and heather-clad moorlands. While you are out and about you can sample the local food and drink. Feeling like some culture, try an escorted tour around the fairy tale castles and historic houses.
Devon is a popular destination all year round, ever thought of taking your bike? Devon is one of the best spots for biking with some difficult rides but great rewards of breath-taking scenery. When you have burnt off all those calories, sample a local cream tea, well you do deserve a treat.
As for saving money many of our cottage owners are offering discounted holidays for later in the year, so check out the Special Offers page and take advantage of these New Year Deals.
Sorry but I can't help with revamps for your home. However to get some great ideas and inspiration, why not take a break in one on many 5 star properties. Enjoy the luxury and gain some home interior ideas to take home with you.