The days are getting shorter, the weather is suddenly colder and the trees are shedding their leaves. Autumn is now upon us and many of us (me included) are thinking of an open fire, a warm cosy jumper and a cup of something delicious.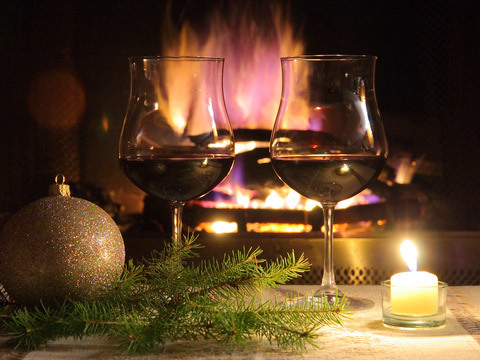 Apart from hibernating, you could grab your winter coat, gloves, walking boots and take to the outdoors. Here in the UK we have an array of popular places to visit, which include many beautiful hidden gems which you may not have discovered yet.
When you think of a holiday at this time of year, you may have a long list of requirement to ensure that your accommodation is a home from home with perhaps some little extras.
What type of Holiday Cottage will you require?
Here at Cottages for Couples we have over 943 cottages with open fires, so you can toast your toes of evening.
There are over 2715 cottages that are within walking distance of a pub, many of them serving food, so you don't even have to wash up after a long day enjoying our glorious countryside.
Clear those cobwebs with some bracing walks along the sea front, with over 992 cottages near the coast and don't forget those local fish and chips.
So having sorted what type of accommodation you would like to stay in, which part of Country would you like to visit?
Thinking of those hidden gems, there are many areas you just might not have thought of.
When you think of the Lake District, have you thought of the little known Solway Coast, an area of outstanding natural beauty?
In Northumberland why not walk to St Cuthbert's' Cave, where Lindisfarne monks escaped the Viking raids.
There is much to discover in Hope Valley in the Peak District, with its valleys and gorges. If you are feeling energetic climb Man Tor – The 'Shivering Mountain' and see its Iron Fort.
In Scotland explore the islands, spot Eagles, Otters and Minke Whales. Or visit the distilleries and sample the whisky from Oban to the Isle of Jura.
In Wales try walking the Cambrian Mountains or discover the ancient priories and lovely villages deep in the Wye Valley.
Now I have written this I feel the need to check out what's available and book a weekend away. Best not forget my brolly!!