We've recommended the top five romantic places to stay in the UK, great for that special holiday occasion or Valentines break.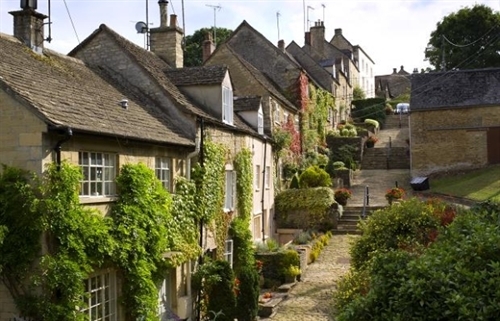 According to a recent poll the Lake District is ranked as the most romantic destination in the UK. The Lake District is a beautiful resort to visit, especially if you want to create a romantic atmosphere to your holiday. With outstanding scenery, glorious views and lush green countryside, you will find it hard to leave and one visit is definitely not enough.
One of our most popular destinations here at Cottages For Couples and coming second as the most romantic place in the UK to visit is Cornwall. With a stunning coastline steeped in ancient tales of shipwrecks and smuggling. With hidden coves to explore and delightful countryside to stroll through with your partner, you can do as much or as little as you like here.
Third is the delightful and romantic Cotswolds. With gently rolling hills, charming thatched cottages and with the knowledge that little has changed for over 300 years, it should be on your list of places to visit. As a romantic getaway, just take your time visiting this pretty, charming and romantic area.
Warwickshire located in the very heart of England and was the home of Shakespeare comes next as the most romantic place to visit in the UK. Stratford-upon-Avon is a focal point in which to start your exploration of Warwickshire. It appears the romance of Shakespeare inspires many romantic couples to visit this historical county. With many things to do, from a stroll along the river Avon or enjoying a romantic cruise on the river while you listen to the interesting history of Stratford-upon-Avon.
When visiting Scotland for a romantic break, Edinburgh is a must to visit and is listed fifth for the most romantic place to visit in the UK. As the capital of Scotland you can't help to be swept away by the stunning scenery, striking architecture and the many places of interest to explore. One visit is definitely not enough.