Now is the time to book your spring break for the two of you. If you want to avoid the crowds and you don't need to book during the school holidays, then now is the time to book your cottage holiday.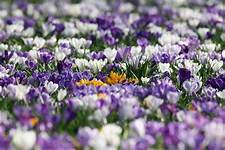 With Mother's Day just around the corner, are you wondering how to treat your Mum? Then why not book a surprise luxury holiday and if you are lucky, you might be able to stay too. Book one of our 5 Star luxury cottages and allow her to put her feet up and just relax and enjoy everything the cottage and its surroundings have to offer.
Enjoy a coastal cottage and take a stroll by the seaside, take your four legged friend and make it family affair. To make things extra special, book a cottage with an open fire for cosy nights in and to recover from the bracing walk along the sea front!
A hot tub needn't just be for the summer, enjoy all year round and with over 218 to choose from, all you have to do is to choose your ideal destination.
Mother's Day already sorted. Then treat yourself and your partner to some quality time together and enjoy a spring holiday. This time of year Cornwall and Devon although popular whatever time of year, are a little quieter at the moment. So you can enjoy the warmer climate and explore with ease the many visitors' attractions. You will find plenty of car parking when visiting those tourist hot spots, which is always a bonus.
Many of our cottages owners have late deals for those of you that are only able to book at the last minute. For those of you who want to make your holiday extra special, many of our cottage owners will supply flowers, chocolates etc. on request.
So make the most of the onset of spring and book a holiday for someone special, even if it's just yourself, you deserve it.