You just can't avoid it, Christmas is coming and everybody seems to start getting ready for it earlier and earlier. Well there will be no Black Friday on Cottages For Couples, just great cottage holidays for couples.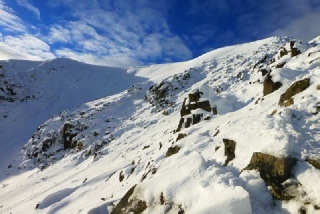 So with a busy time approaching, don't forget to think about yourself too. Perhaps you are thinking of a romantic break away with someone special. That could mean you are looking for a pet Friendly cottage, or a cottage with an open fire. Here at Cottages For Couples we do have cottages that sleep three, so that friends can have a great time away too.
Where would be the best place to visit at this time of Year? Well why not take a look at the Lake District. In July we launched our first competition to win a holiday and stay in Wordsworth Barn in the Lakes. The Winner Carolyn Jassi, had a wonderful time in this lovely part of England and Carolyn and her partner took a real shine to the cottage.
The Lake District has so much to offer, whatever time of year you visit. Just remember to take your walking boots, so you can take advantage of the great walks around the area and make the most of the glorious scenery.
Here at Cottages For Couples we have over 160 cottages in the Lake District.
Cottages can be found in popular destinations like Keswick and Kendal, which have everything you're looking for in a holiday in the Lakes, as well having plenty of shops if you feel that you might need some retail therapy!
If you feel like getting away from it all then why not take a look at cottages in Thirlmere or Ambleside, however it's not far to a local shop to stock up on essentials or a pub for a bar meal and a local beer.
If you are feeling generous you could even book a holiday with us at Cottages For Couples for someone else! Or you could visit first, any excuse to get away.