Take advantage of the fine autumnal weather and treat yourself and your partner to a romantic cottage holiday with Cottages For Couples.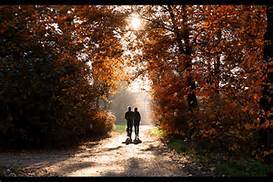 Make the most of the fine days, enjoying the stunning and colourful countryside, crisp mornings and a warm drink on your return to your cosy cottage.
Take a trip to Scotland and enjoy the great Scottish hospitality. Tour the Highlands, enjoy a whiskey tour and try a wee dram! Continue upwards, cross the sea and stay on one of the many Scottish islands, including the Isle of Mull and the Isle of Skye.
Heading south you can stay in one of over 193 Cottages in the Lake District. Choose from remote locations, for total peace and quiet or perhaps stay in a cottage closer to the tourist areas, like Keswick or Windermere, for some retail therapy.
Cross over to Wales and discover Snowdonia, with over 102 romantic cottages to choose from. Take time to enjoy the views from the spectacular cliffs, walk along stunning sandy beaches and taste the local cuisine.
With 28 unique and stunning cottages, the Isle of Wight is a wonderful place to visit any time of year, especially in the autumn. Four miles off the Hampshire coast, Isle of Wight is a very popular destination for couples. Enjoy shopping and dining out in fine restaurants and explore the countryside either by foot or horse back for the more adventurous.
Never forgetting your four legged friend, we now have 1475 pet friendly cottages, from Scotland to Cornwall. So why not take a look and book now to take advantage of an autumn break.