With Christmas and the New Year nearly here, spring 2018 is just around the corner! Just think how relaxing it would be to spend the beginning of 2018 in a cosy cottage, perhaps with your beloved four legged friend and a cosy fire.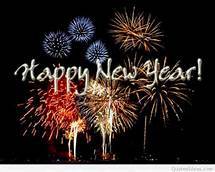 The weather may be cold and there will be a strong possibility of frost and snow, but coming home to your own perfectly formed cottage for two, having spent the day exploring your surroundings, will be bliss!
Now finding your perfect cottage does not mean spending hours searching. Simply use our filters on the website and you can customize your search to fill your wish list.
Pet friendly, open fire and a hot tub, no problem, the hardest decision you will have is whereabouts you want to spend your first holiday in 2018. Why not visit a county that the two of you have never explored?
Cheshire is a popular destination for visitors anytime of the year. With breath taking scenery, impressive peaks and moors, you will definitely need some walking boots, while you explore! The Cheshire Peak District National Park covers nearly a 100 square miles, including the world renowned Peak District National Park, well worth a visit. If it's too cold and wet, why not visit the wonderful town of Chester and explore the shops and tea rooms, before heading back to your cottage.
Take a trip to Derbyshire in the East Midlands and explore the many attractions Derbyshire has to offer. From underground caverns for those of you who seek some adventure, or perhaps you could take a hike through the stunning landscape with its rugged hills and mountains or enjoy a stroll through the many picturesque villages dotted throughout Derbyshire.
Visit North Wales and the Conway Valley. Here you will be able to explore the rural towns in the valley or visit the atmospheric coastal towns. You don't always need to be rushing about, take your time to enjoy the warm hospitality of the locals and sample their fine food and wine.
The Scottish Highlands are always a great place to visit and Inverness-shire is the city of the Highlands. Enjoy an open-topped bus ride round the city(wrap up warm) or take a cruise down the Caledonia Canal to the world famous Loch Ness Experience.
We have stunning cottages and apartments in these areas. Many with Log Fires, Hot Tubs and will provide you with a warm welcome and the perfect place to start your New Year!